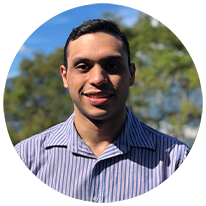 Social Networks and Communications
Law student at Universidad Metropolitana (UNIMET) in Caracas, Venezuela. He has become interested in the area of marketing and sales, for which he took part in different courses such as "Successful Negotiation: Essential Strategies & Skills" taught by professors from the University of Michigan.
Gabriel decided to learn the basics of graphic design, and it was there where he found his passion. He has participated in different courses and related activities to advertising design area, graphic design and community management, which have been taught by academies such as KATARA Digital Agency, California Institute of Arts (CALARTS), University of Colorado Boulder, among others. Gabriel joined JCWO in December 2020 and since then he manages the social networks and communications of the organization.
Contact: communications@jacintoconvit.org